Shows & Features
Computer America
With Host Craig Crossman & Co-Host Charles Tendell
Weekdays 10pm-12am, ET.
Carried live for two hours each weeknight, Computer America® is the longest running, nationally syndicated radio talk show dedicated to computers and technology. People have learned they can trust Computer America to cover the world of personal computers. There's up to the moment Technology News, live interviews with industry experts and company representatives, open phone lines, contests and more. Computer America brings to its listeners new products and services that make life in front of the keyboard better, and we do it all with a sense of humor and a flair for entertainment.
Web Site: http://www.computeramerica.com
---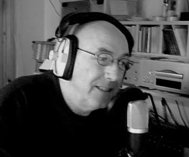 The Independent Music Show
With Tom Lambert
Weekdays 5-7PM

'The Independent Music Show' does exactly what it says on the tin. Plays the Independent Music of artists and writers from All Over The World.'The Independent Music Show' features music from Real Country, Rock, Rhythm & Blues and whatever you the Listener, would like to hear. Sure you will hear some Mainstream Music on the show, but you will find it hard to figure out who's on Big Budget Production and who isn't….because the Independents are as good and in some cases better, than the Mainstream.
Web Site: http://www.theindependentmusicshow.com

---
The Doctor Paul Show
Week Nights 9-10pm
Lost your sense of direction in the dating world? Dr. Paul can help! As an author and a nation wide talk show host, Doctor Paul has helped many people with the dos and don't of a relationship. Have a question about dating or your current relationship? Send him an email at doc@askdoctorpaul.com .
---
Soul Mates 2 Soul Mates
Week Nights 8-9pm
Remember, love is a process not a destination. Let Dr. Gordon Pilet and Carry Pilet give you the tools necessary in building a lasting and meaningful relationship with your partner. As psycho-educators they work with over 100 families, couples and individuals a week. Their seminars, lectures and books have been hugely successful. In their Tampa Clinic they have worked with over 11,000 clients since 1996. It is rare to have a couple practicing in a family clinic that have the credentials, degrees, licenses and proven clinical practice that they possess. Give them a shot and fire off your most troubling question or dilemma. Ask Dr. Gordon Pilet and Cary Pilet.
Website: www.interventionsinc.com
---
Toil Rock Radio
Saturday Nights 7-10pm
Toil Rock Radio brought to you by Toil Records (www.toilrecords.us) play the best in Indie Rock from the Toil label and from all over the world. Hosted by C.M. Carroll, broadcast out of the city of brotherly love Philadelphia, Pa. Tune in every Saturday night from 7 to 10pm
---
Music Tampa Bay
Check Schedule
Music TampaBay is an Internet radio station that plays all original & unsigned artists from Tampa, Florida. With over 200 songs in their selections MTB Radio spotlights the best music that TampaBay has to offer!!!
---