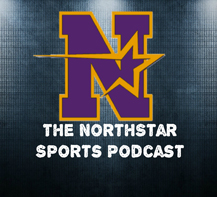 The Northstar Sports Podcast
They are the semi-pro of all sports talk shows. They talk sports!! From Minnesota Vikings, Twins, Wild, Timberwolves, Gophers, guy stuff, and BEER! Yes, they drink lots of beer. Which makes them a perfect fit for IRN! They are you drunken home for all that is sports and guy stuff.
Listen In Every Saturday at 3pm
IMHO.LOVE
This a radio broadcast/podcast about CE-5 (Close Encounters of the 5th Kind). Human-initiated extra -terrestrial contact through Prayer and Meditations. A fascinating new frontier of personal spiritual effort, blending with the Awareness of Multi-Universal energies and vibrations...if you have been looking for more adventure for your kind and gentle soul, this is worth investigating. A Step into the Exo Consciousness, it is our natural progression. IMHO.LOVE is seasoned with humor - the whole cast carries the blessing of sharing laughter. Stand Up comedians, Practicing Attorneys, Clinical Hypnotherapists and kind-hearted souls will impress you with skillful wordsmithing and natural timing. Or, sometimes we just let em rip.
And every show an AHA ! sharing a little-known fact, a piece of less reported news or peeling back a layer or two of popular news. Itís all part of the Pacifist's Riot.
The Lazy Ass Podcast
Join Anthony Pugliese "Pug", A.J. Zafrilla "Red" and Gareth Alexander "Dizzy" as they tackle whats going on in the world and mix in some raw comedy. Guest include Tampa Bay locals who are on the verge of doing big things!
Listen In Every Wednesday night at 6pm